One question most people just starting a relationship ask is how to build intimacy? Well, let me start by saying I don't have a perfect relationship. I know I am not alone probably the reason you are reading this. In fact, I am writing this to remind myself what I can do after some trying time in my relationship. Okay, let me put not start discussing myself and get to learn how one can easily build intimacy in any relationship.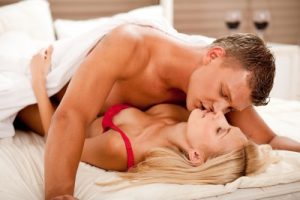 We all know how things can get too busy that we even forget to connect with ourselves. Yeah, I got you right there. Most people in a jointed relationship wonder how they got disconnected that first without even realizing. Don't think too hard when building intimacy. Here are five simple tips to help you build intimacy and get the relationship kicking.
1) Be willing to learn from each other
One of the best ways to build intimacy in any relationship is always to learn from each other. See your partner as your mirror and learn from the reflection. Blaming yourself and pointing fingers when upset separates you further with your partner. Accetp to be corrected when wrong so that the other partners know you value her or his opinion.
2) Make alternate date nights
It is common for both partners to get into a comfort zone when they have been dating for a while or when married. When did you take your partner out for dinner? Most women assume the responsibility of romance to their men. Well, arrange alternate date nights where you take each other out and share some fun moments. This brings you closer to your partner helping to create the much-needed intimacy in any relationship.
3) Try staring into the other person's eyes for at least two minutes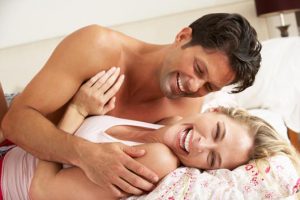 I know this probably sounds weird at first but trust it works. If you can sit and look at each other's eyes for more than two minutes, then intimacy will just develop. However, try not to laugh. Direct eye contact when having sex brings you closer to your partner making you let go. It shows you both share a common feeling. It is a humbling experience but believes me trust and intimacy will be created.
4) Focus on giving love
When you want to build intimacy in your relationship, focus on giving out love and not just receiving. We are happy when other people love us. Try loving your partner and showing it with actions and intimacy will just build. We are loved more when we show love to our partners. The genuine feeling you have that your partner loves you creates intimacy in a relationship.
5) Practice open communication
Do you share everything with your partner? Being open with your partner on all matters creates trust and builds intimacy. By practice open communication, you agree to share everything with him or her. Keeping things from each other creates mistrust and is a major cause of breaks. When the other partner realizes you have been hiding this from her for all those years, things can get worse. When you can tell your partner almost anything, it gets you closer, and intimacy develops.